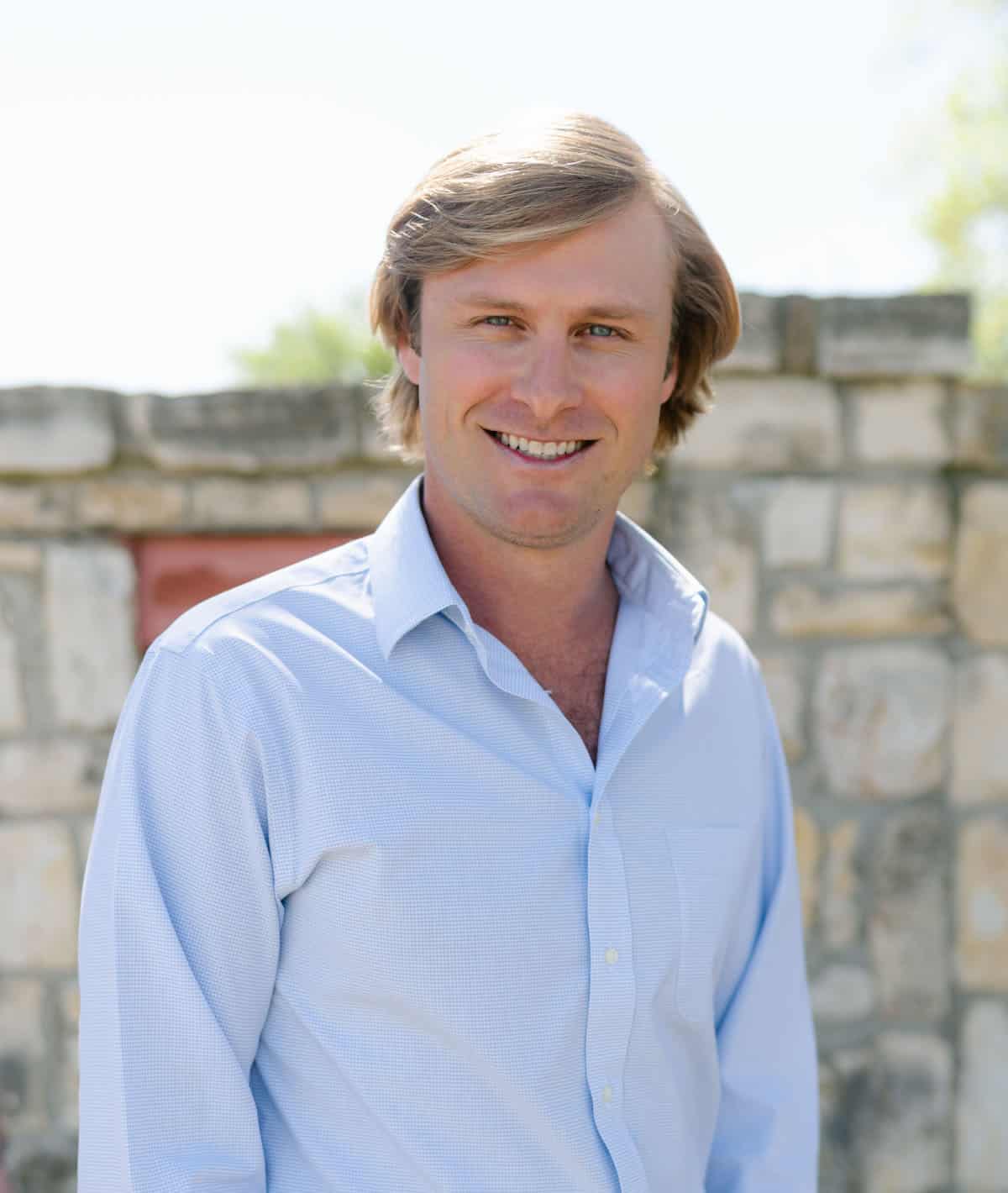 Partner / Broker
|
San Antonio, TX
Information About Brokerage Services
Louie Swope graduated with a bachelor's degree in agriculture life and science from Texas A&M University in 2013, where he lettered as a defensive back on the football team. Upon graduation, Louie moved to San Antonio and began his Farm and Ranch real estate career. His long-held passion for the outdoors, including hunting and fishing throughout Texas, gives him a wealth of knowledge about land and wildlife. Louie started West and Swope Ranches with [...]
Information About Brokerage Services
Louie Swope graduated with a bachelor's degree in agriculture life and science from Texas A&M University in 2013, where he lettered as a defensive back on the football team. Upon graduation, Louie moved to San Antonio and began his Farm and Ranch real estate career. His long-held passion for the outdoors, including hunting and fishing throughout Texas, gives him a wealth of knowledge about land and wildlife. Louie started West and Swope Ranches with partner Mitch West in 2018 and the two have successfully grown the brokerage to what it is today. Louie has been a part of over 300,000 million dollars worth of farm and ranch transactions spanning across 38 Texas counties and over 31 thousand acres of iconic Texas ranches. The San Antonio Business Journal has consecutively recognized Louie as a top Farm & Ranch Real Estate Agent since 2020. In 2022, Louie was awarded the "Land Specialist of the Year" by The San Antonio Board of Realtors. Throughout the year Louie assists in managing his family's ranches throughout Guadalupe county. He is an active member of various conservation groups including the Texas Wildlife Association and Ducks Unlimited. Louie loves enjoying time with his wife, Hallie, and family. He is honored to be involved with Family Legacy Missions, an organization that cares for orphaned children in Zambia, Africa.
Office Location
8620 N New Braunfels Ave Ste 115
San Antonio, TX 78217
Contact Info
Specifications
Languages:
Specialties:
Service Area: San Antonio
Louie's Testimonials
West and Swope Ranches represented the sellers on a ranch we purchased for our registered cattle operation. Louie Swope was our primary point of contact during the complex transaction. We found Louie to be very professional, helpful and prompt during our interaction. Louie played a key role in achieving the successful completion of the transaction to the benefit of both seller and buyer.
- O.W. Schneider
Louie Swope is one of the finest real estate professionals around. My brother recommended Louie Swope to me, saying he uses a drone to photograph the property — a drone. As cutting edge as that is, Louie struck me as a seasoned pro, advising me about the value of roadside frontage, easements, mineral rights and many other crucial details. When I contracted him to do the job for me, he hit the ground running, helping me set a reasonable price and then drumming up potential buyers. Even when I [...]
- Thomas McGinty
Louie Swope and Mitch West represented our family in the sale of our father's ranch and we could not be happier with the job they did for us. They provided us with expert advice, and through their contacts, they were able to quickly bring in qualified potential buyers. They did a great job representing all four of us and they were extremely patient and worked hard to address everyone's concerns. I highly recommend this team.
- Linda Lemons
"It was a pleasure working with Mitch West and Louie Swope on the sale of my south texas cattle and hunting ranch. They provided qaulified buyers from the first day of listing and followed through with each prospect until contract closed. For ranches of this size they were able to come with a buyer in a relatively short time. Would work with them again and recommend them to any buyer or seller."
- Larry Carroll Medio Creek Ranch
Contact
Hi there! How can we help you?
Contact us using the form below or give us a call.
Hi there! How can we help you?
Contact us using the form below or give us a call.