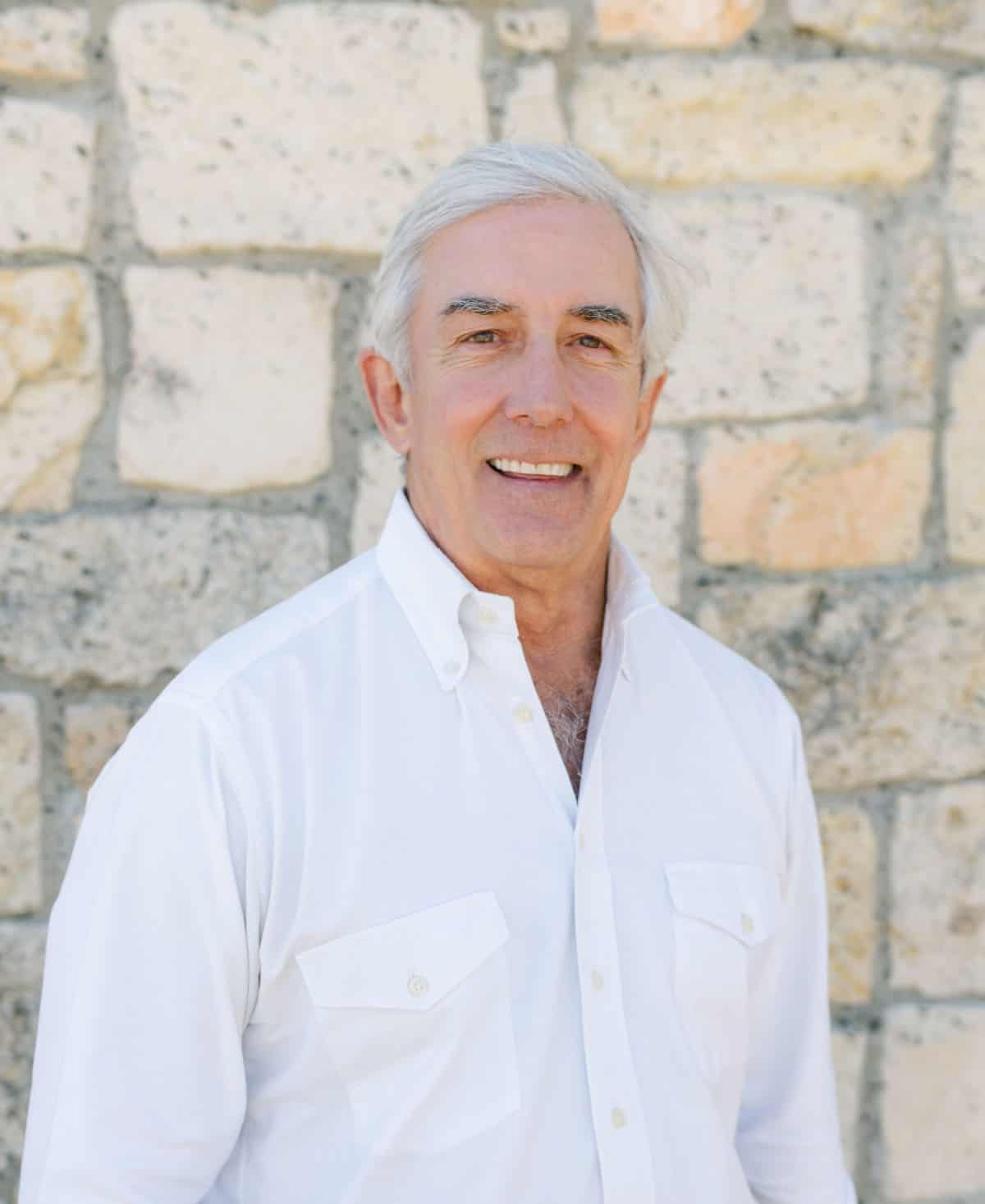 Partner / Broker
|
San Antonio, TX
Information About Brokerage Services
George M. "Mitch" West is a 6th generation rancher and has been involved in agriculture his entire life. He was raised on a ranch in western Bexar County. He attended Texas Military Institute and then the University of Texas at Austin where he majored in Finance. Mitch returned to the ranch after college and became involved in the family business, Rio Vista International, Inc., which became the largest bovine embryo transfer facility in the world in [...]
Information About Brokerage Services
George M. "Mitch" West is a 6th generation rancher and has been involved in agriculture his entire life. He was raised on a ranch in western Bexar County. He attended Texas Military Institute and then the University of Texas at Austin where he majored in Finance. Mitch returned to the ranch after college and became involved in the family business, Rio Vista International, Inc., which became the largest bovine embryo transfer facility in the world in the early 1980s and remained in business until 1999. During those years, Mitch worked for some of the most famous ranches in the United States, Canada, Central and South America. This experience gave Mitch unique insight into farming and ranching practices in different parts of the world, and provided him with a valuable network of clients in North and Latin America. Mitch is bilingual and his clients have benefitted from that ability and his network of clients in those countries. Mitch started his real estate career in 2000 and since then has sold over $400 million of real estate. Mitch is a past chairman of the International Committee of the San Antonio Livestock Exposition and a Director Emeritus of that organization. Mitch has been married to his wife Elizabeth for 42 years, and together they have 3 wonderful daughters and 8 terrific grandchildren, as well as 3 exceptional sons-in-law.
Office Location
8620 N New Braunfels Ave Ste 115
San Antonio, TX 78217
Contact Info
Specifications
Languages:
Specialties:
Service Area: San Antonio
George's Testimonials
Loyalty, honor, integrity, dedication. These words are powerful. These words are valued. These words are often used, by me, to describe the extraordinary men I am honored to write about in these Broker Spotlights. This month's spotlight is no exception. George M. "Mitch' West, of Phyllis Browning Ranch in San Antonio, is a sixth generation Texan, a dedicated family man and a very successful broker. He has traveled the world, worked for some of the most famous ranches in the United States, [...]
- Courtney Donnell author in Lands of Texas
Mitch West was always available, responsive, and kept us updated on activity regarding the sale. I would recommend Mitch to anyone looking for ranch property in the Texas Hill Country
- Mr. Jim Greenwood
"My one request of Mitch and Louie as we closed on the sale of my Dad's ranch in Bandera was not to lost touch with them! We became absentee owners of the property and Mitch and Louie were so conscientious about keeping us informed, updated, and advised on showings and any activity concerning the property. They became part of our family! The thoughtfulness and consideration shown by them, and by Christina in the office, was not only greatly appreciated but depended upon to answer questions and [...]
- Julie Alexander Cage, Flying X
Contact
Hi there! How can we help you?
Contact us using the form below or give us a call.
Hi there! How can we help you?
Contact us using the form below or give us a call.