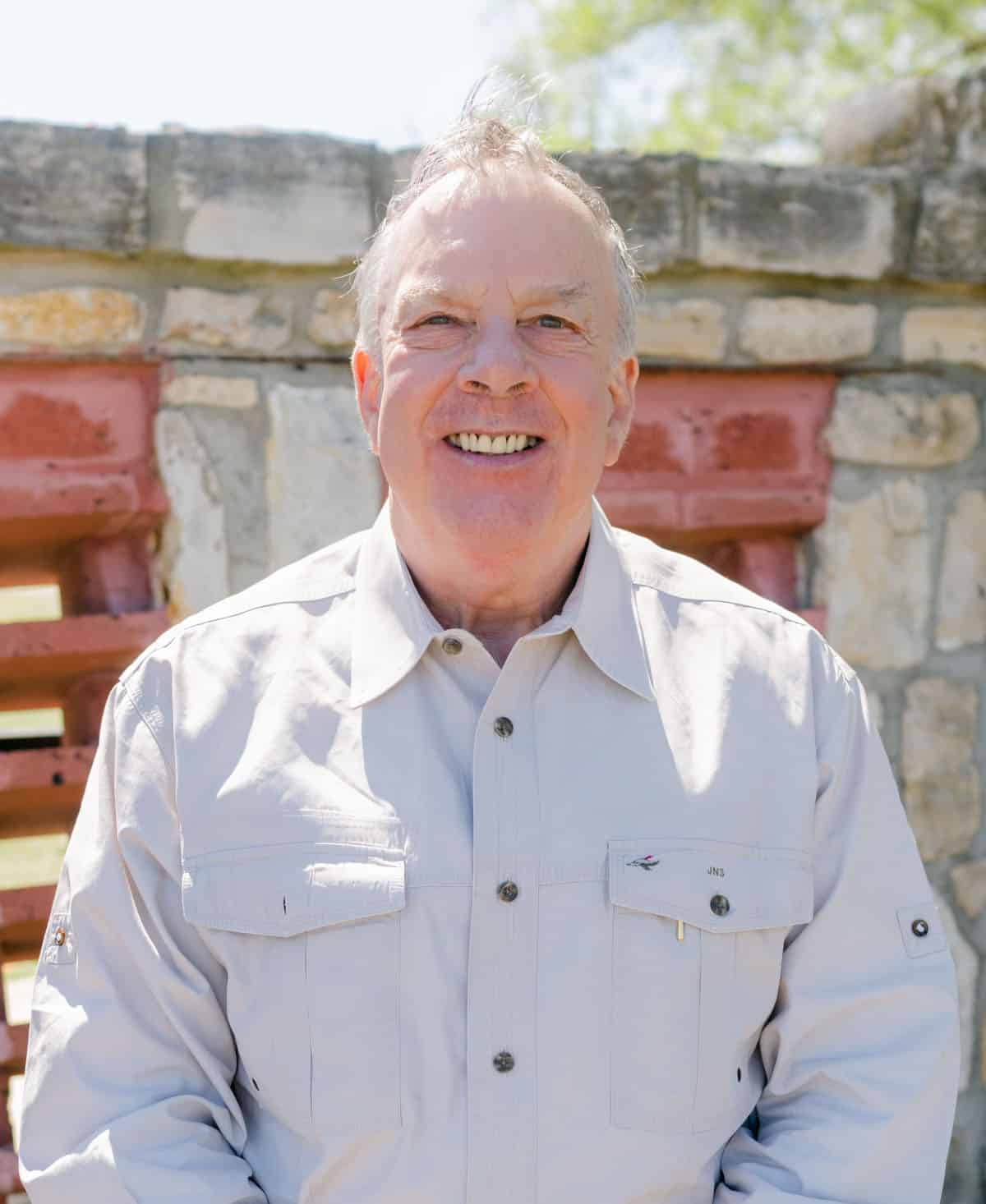 Broker Associate
|
San Antonio, TX
Information About Brokerage Services
Growing up in Austin, Jim spent every opportune moment on the family's ranch in Manor. He spent summers working cattle, rodeoing, and eventually assumed management operation. Upon graduation from the University of Texas, he entered the cotton merchandising business buying and selling raw cotton to yarn spinning mills located in the US as well as textile mills in the Far East, Asia, and Europe. After 35 years in the business, Jim purchased an interest [...]
Information About Brokerage Services
Growing up in Austin, Jim spent every opportune moment on the family's ranch in Manor. He spent summers working cattle, rodeoing, and eventually assumed management operation. Upon graduation from the University of Texas, he entered the cotton merchandising business buying and selling raw cotton to yarn spinning mills located in the US as well as textile mills in the Far East, Asia, and Europe. After 35 years in the business, Jim purchased an interest in a real estate management, sales and rental company in Mexico using the internet to expand its marketing capabilities worldwide. Eventually, he sold his interest in the company and moved to San Antonio. He entered the Texas ranch real estate business earning his Broker designation. Jim put together a network of smaller remote brokers who wanted to expand their typical marketing territory of surrounding contiguous counties to reach the worldwide audience of interested buyers online. When asked why he loved real estate, he immediately said, "It is learning about the history of the land and fitting the buyer's or seller's criteria to the best outcome for them." He is excited to join the West and Swope team and contribute to the firm's expansion.
Office Location
8620 N New Braunfels Ave Ste 115
San Antonio, TX 78217
Contact Info
Specifications
Languages:
Specialties:
Service Area: San Antonio
Contact
Hi there! How can we help you?
Contact us using the form below or give us a call.
Hi there! How can we help you?
Contact us using the form below or give us a call.